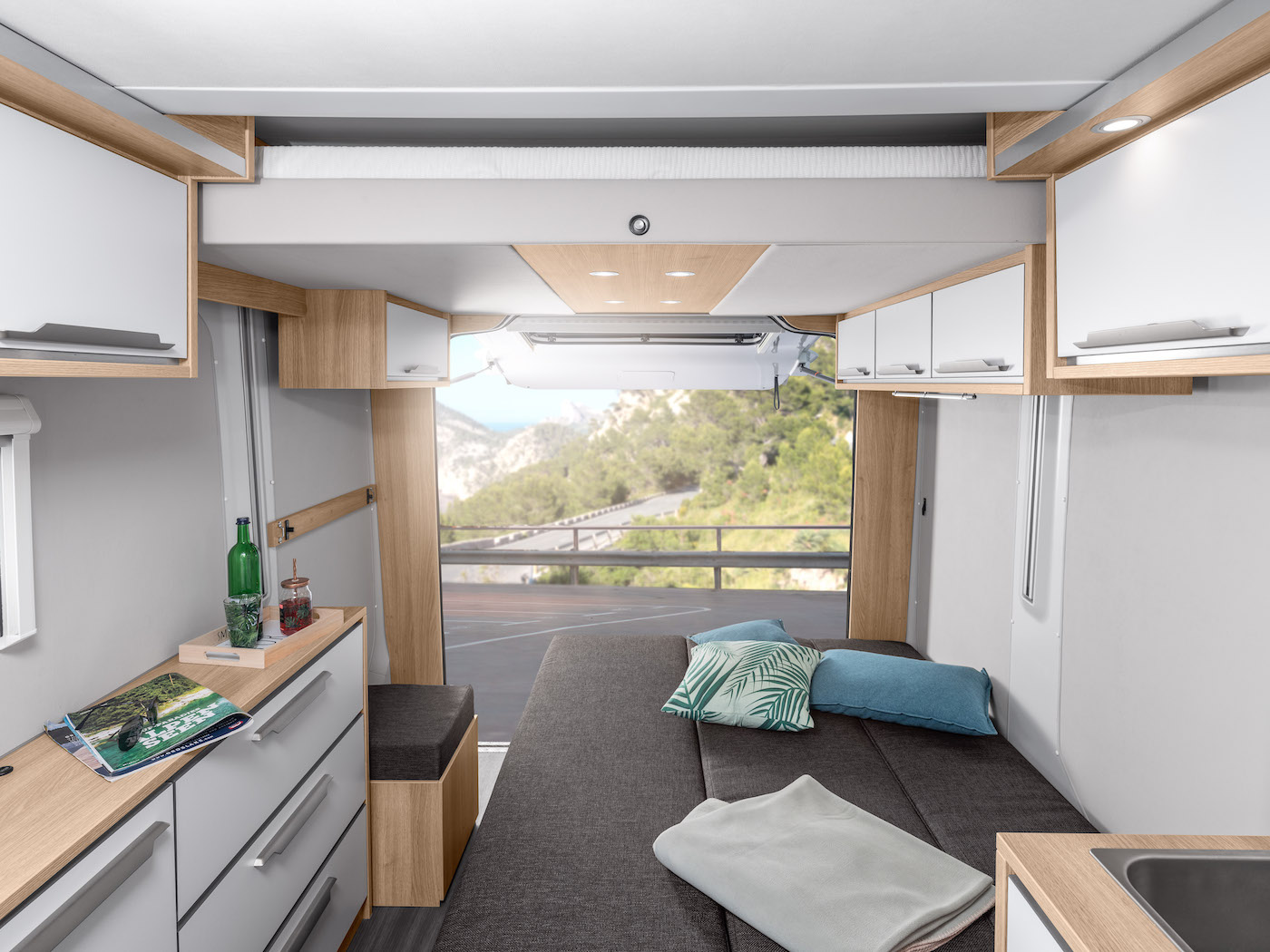 We offer a wide range of new and used motorhomes. Before you buy the motorhome, you can book a trial holiday. Haffkamp Campers is an official dealer of Knaus, Weinsberg, Forster and Vantourer motorhomes and bus campers.
Why should you buy a
motorhome?
Selection campers
for sale
Back to results
Forster A699 VB 7 pers,2xairco,zonne A21
Date of 1st admission
11-03-2020
Max. permissible weight
3.500 kg
Description
A21. Deze Forster A699VB met een basisprijs v.a.€ 71.272,- ( excl. opties) is een echt ruimte wonder, niet alleen in de opberg mogelijkheden maar zeer zeker ook in het aantal slaapplaatsen. Er is n.l. plaats voor maar liefst 7 personen: Alkoofbed 2 pers. ( 209x150), zitgroep 2 pers. (180x125), zitgroep 1 pers. (143x65) en het stapelbed achter in ( 2x 220x89). Niet alleen tijdens de nachtrust maar ook tijdens de rit zijn er ruime gordelplekken voor 7 personen beschikbaar.


Accessories
Exterior/Interior

Outdoor lamp
Combicassettes
skylight
bicycle rack
hail-resistant roof
Hagelbestendige achterwand
Hagelbestendige zijwanden
screen door
Indirect lighting
Ladder
Reading lights
Canopy
Kitchen

Extractor hood
Boiler
Grill
Fridge
Drawer cabinet
Freezer
Chassis/cabin

ABS
Airbag(s)
Luggage compartment
Bluetooth
Cabin air conditioner
Central door lock with remote control
Cruisecontrol
Electric windows
Electric door mirrors
household battery
Immobilizer
Power steering
Cab darkening
Heated mirrors
Radio/TV

Antenna preparation
Audio installation
Radio preparation
Television
Television bracket
Sanitary facilities

Waste water tank (fixed)
Cassette toilet
Shower
Hoge druk water kranen
Fresh water tank (fixed)
Bathroom area
Sleeping comfort

Slatted frame
Technology and safety

Parkeersensoren
PV panels
Heating

A/C
Dakairco 230v/6A
Hot-air heating
Layouts
Bed

Alcove bed
Bunk bed length
Sanitary facilities

Middle layout
Seating

Small seating
Train-style seating
Sleeping places
There are in total 7 Sleeping places distributed over 5 beds.
Single bed

220 cm x 89 cm
220 cm x 89 cm
143 cm x 65 cm
Double bed

209 cm x 150 cm
180 cm x 125 cm
Guarantees
BOVAG Guarantee
This one camper comes with BOVAG warranty
Number of months12
Provider data
Haffkamp Campers B.V.
Handelsstraat 37
6135 KK Sittard
We also have an extensive range of rental motorhomes.