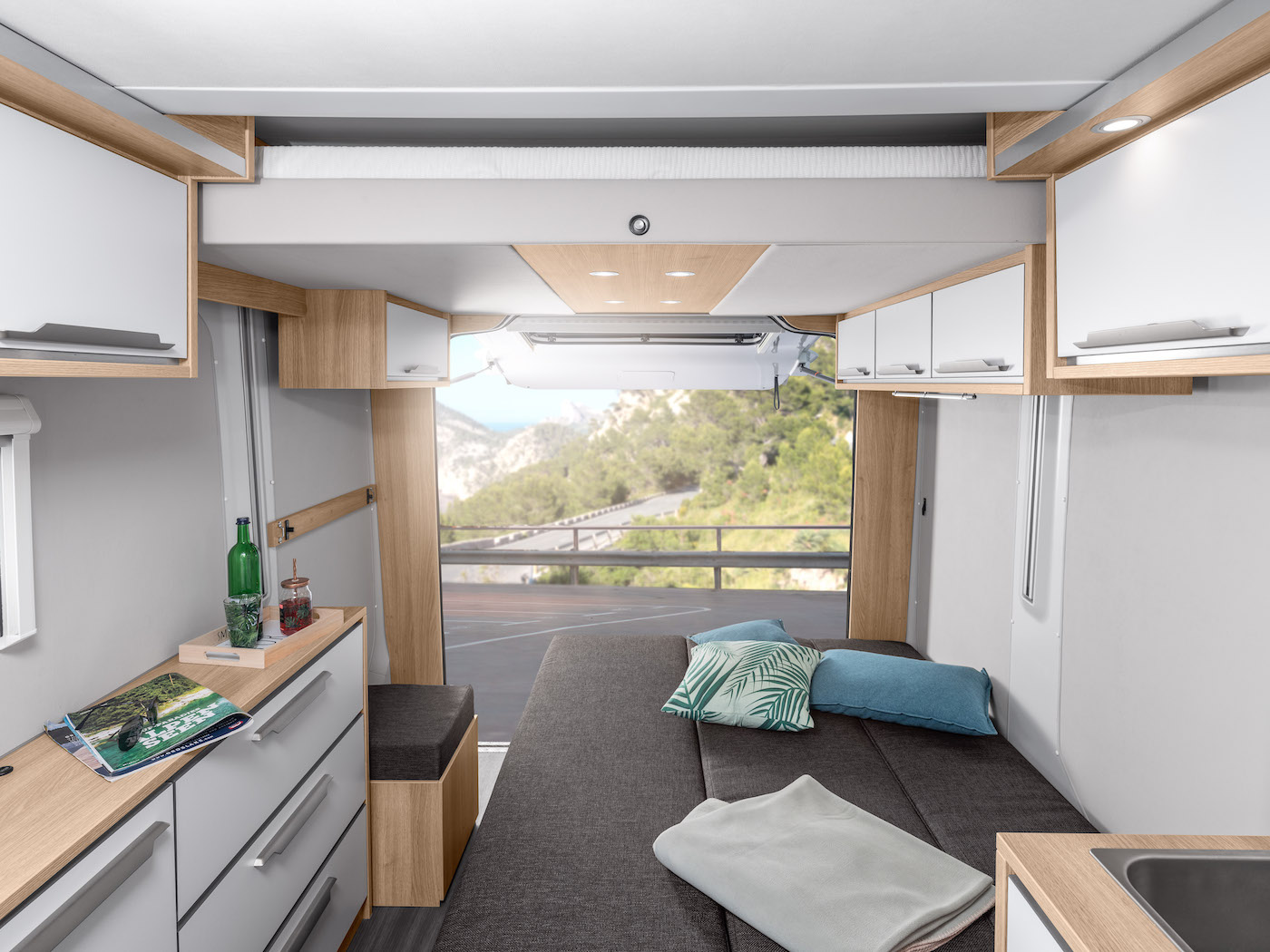 We offer a wide range of new and used motorhomes. Before you buy the motorhome, you can book a trial holiday. Haffkamp Campers is an official dealer of Knaus, Weinsberg, Forster and Vantourer motorhomes and bus campers.
Why should you buy a
motorhome?
Selection campers
for sale
Back to results
Knaus Live Wave 650 MX QH0367 te huur tot nov 23
Date of 1st admission
06-03-2021
Max. permissible weight
3.500 kg
Description
QH0367. Deze camper is na het huurseizoen 2023 te koop. Prijs is al einde seizoen en kilometerstand is een schatting.

Daarbij zijn af fabriek extra opties besteld: Openslaand dakraam in cabinekap met insectenhor en verduistering,voorin €604,00. 9 traps automatische versnellingsbak €4178,00 . Brandstoftank 90 liter €101,00. Fiat pakket bestaande uit: Airconditioning cabine handebediend incl pollenfilter en buitentemparatuurweergave. Buitenspiegels, electrisch verstelbaar en verwarmbaar. Airbag passagier. Cruisecontrol. In hoogte verstelbare passagiersstoel. 16"banden. Stuur met bediening voor radio. €2.683,00. Styling pakket II bestaande uit: Chassis in metallic-lak: fer grijs. Lichtmetalen velgen voor standaard banden. LED dagrijverlichting. Grill, zwart glanzend. Schijnwerpers met zwart kader. Inleg onderbumper aluminium optiek: €1738,00. L!VE WAVE Pakket bestaande uit: Hordeur. Voorbumper voertuig kleur gelakt. Stoelovertrekken met hoogwaardige pasvorm voor de bestuurders-/passagierstoel in KNAUS woonwereld design. Radio voorbereiding incl. 2 luidsprekers. Truma CP-plus digitaal bedieningspaneel. Truma iNet systeem. Geïsoleerde kap afvalwatertank, verwarmd. Waterfiltersysteem "BTW best camp mini". Verduistering voor-en zijramen cabine. MediKit voucher: voucher voor een exclusieve EHBO-set (inclusief wondspray, desinfecterende spray en diverse bij de apotheek verkrijgbare medicijnen): €1914,00. Kachel Truma Combi E €704,00. Bekledingstof keuze: ACTIVE ROCK €341,00. Fiat ducato 3.500kg; 2,3l 160 Multijet met Start-Stop-System incl. slimme dynamo; voorwielaandrijving; Euro 6d-Temp €3.832,00. TV Satelliet, TV, Dakairco, fietsdrager, luifel. Totaalprijs Incl. pakketvoordeel nieuwprijs in 2021: €99.151,00

Bel ons of mail ons als u speciaal voor een camper wilt komen kijken. Dan reserveren wij de camper en maken tijd voor de uitleg.
Accessories
Exterior/Interior

Luggage compartment
Outdoor lamp
Skylight large
bicycle rack
Hail-resistant roof
screen door
household battery
Reading lights
Canopy
Styling pakket
Cab darkening
Kitchen

Automatisch schakelende koelkast
Boiler
Grill
Fridge
Freezer
Chassis/cabin

ABS
Airbag(s)
A/C
Audio installation
Bluetooth
Cabin air conditioner
Central door lock with remote control
Cruisecontrol
Electric windows
Electric door mirrors
Alloy Wheels
Radio/cd/MP3/USB
Immobilizer
Chair(s) rotatable
Power steering
Heated mirrors
Radio/TV

Satelliet schotel 85cm
Television
Television bracket
Sanitary facilities

Waste water tank (fixed)
Cassette toilet
Shower
Fresh water tank (fixed)
Bathroom area
Sleeping comfort

Slatted frame
Technology and safety

Service hatch
Heating

Dakairco 230v/6A
Hot-air heating
Truma Combi 6 elektro
Layouts
Sanitary facilities

Corner layout
Seating

Half train-style seating
Sleeping places
There are in total 4 Sleeping places distributed over 2 beds.
Double bed

142 cm x 196 cm
162 cm x 192 cm
Guarantees
Manufacturer's warranty
This one camper comes with a manufacturer's warranty
Number of months24
Comments10 jaar vochtgarantie bij jaarlijkse controle
Provider data
Haffkamp Campers B.V.
Handelsstraat 37
6135 KK Sittard
We also have an extensive range of rental motorhomes.