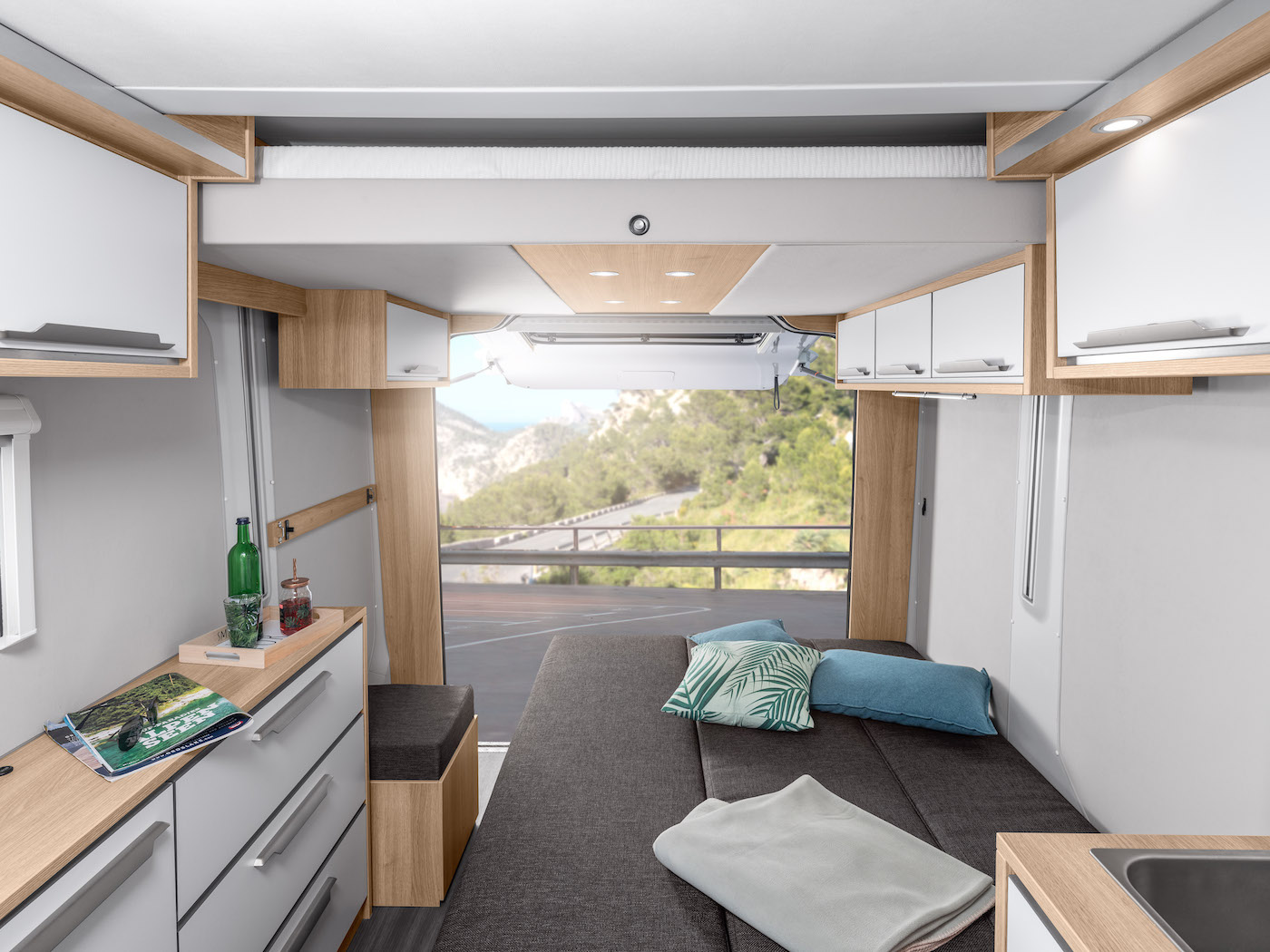 We offer a wide range of new and used motorhomes. Before you buy the motorhome, you can book a trial holiday. Haffkamp Campers is an official dealer of Knaus, Weinsberg, Forster and Vantourer motorhomes and bus campers.
Why should you buy a
motorhome?
Selection campers
for sale
Back to results
Knaus Live wave 700 MEG 2x airco TV EH2419 Foto
Date of 1st admission
01-04-2019
Max. permissible weight
3.500 kg
Description
EH2419. De nieuwe indeling met veel ruimte en slaapcomfort. Deze camper heeft 10 jaar garantie op vochtdichtheid. Extras op deze uitvoering:
150PK
AUTOMAAT
STYLING 2 PAKKET
Live Pakket
Fiat Pakket
buitenspiegels elektrissch en verwarmbaar € 312,00
Airbag bijrijder € 355,00
Stoel passagier draaibaar € 223,00
Stoelen met armsteunen € 196,00
Kunstof afdichting cabine stoelen € 196,00
Cruise controle € 392,00
Hoogte instelbare bijrijderstoel extra € 131,00
16 inch lichtmetalen velgen
Cabine in metallic kleur
Stuurwielbediening voor radio € 116,00
Rolhordeur over gehele hoogte € 359,00
Voorbumper meegespoten € 353,00
Midi heki met LED verlichting € 549,00
Afvalwatertank geisoleerd en verwarmd € 253,00
radio voorbereiding € 324,00
CP plus digitale bediening voor verwarming € 87,00
Truma inet (bediening via smartphone) € 567,00
Panorama dakraam € 558,00
Bedombouw naar dubbel bed € 403,00
Speciale stof active royal € 305,00
2e garagedeur € 369,00
LED ambiente verlichting binnen
2e Airco in woonruimte op 230v/6A
Tv op beugel met automatische satelliet
Parkeersensoren
Grote Luifel
Fietsdrager met V16 lift op achterwand
Fietsdrager in garage




Accessories
Exterior/Interior

2e garagedeur
Outdoor lamp
Combicassettes
skylight
Fietsdrager in garage
bicycle rack
hail-resistant roof
screen door
Alloy Wheels
Canopy
Panorama roof
Styling pakket
Thule Lift fietsdrager 60kg
Kitchen

Automatisch schakelende koelkast
Boiler
Grill
Fridge
Freezer
Chassis/cabin

ABS
Airbag(s)
Bluetooth
Cabin air conditioner
Central door lock with remote control
Cruisecontrol
Electric windows
Electric door mirrors
household battery
Metallic lak
Radio/cd/MP3/USB
Immobilizer
Chair(s) rotatable
Power steering
Cab darkening
Heated mirrors
Radio/TV

Satelliet schotel 85cm
Satellite dish
Television
Television bracket
Sanitary facilities

Waste water tank (fixed)
Cassette toilet
Shower
Fresh water tank (fixed)
Bathroom area
Sleeping comfort

Bedverbreding
Slatted frame
Technology and safety

Parkeersensoren
Service hatch
Heating

A/C
Dakairco 230v/6A
Hot-air heating
Truma CP-Plus
Truma iNET
Layouts
Bed

2 separate beds
Lifting bed
Length bed
Provider data
Haffkamp Campers B.V.
Handelsstraat 37
6135 KK Sittard
We also have an extensive range of rental motorhomes.